18 November 2021
MEX Finland and Intralogistixx join forces on new initiatives!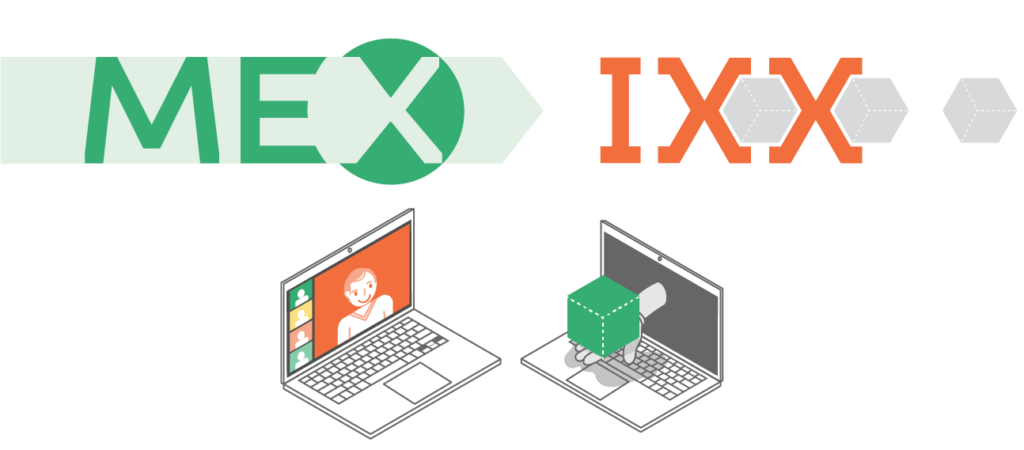 Some 40 participants from the MEX Finland and Intralogistixx communities came together for a webinar on November 16th, 2021 to explore joint development opportunities for the manufacturing and logistics sectors. Juha Päivike, chairman of MEX Finland, opened the webinar noting the clear increase in activity that came with the phasing out of Covid-19 restrictions. MEX Finland hopes to return to face-to-face meetings next spring.
Christian Sundman of Wärtsilä and Ilkka Palola of Prohoc introduced the Open Smart Manufacturing Ecosystems (OSME) and described their collaboration on the 'finishing pilot' project within OSME. In the new, cross-company way of working, the 'extended enterprise' relies on transparency and continuous dialogue while enhancing strategic as well as performance capabilities among the collaboration partners.
Antti Zitting of Sacotec reflected on the development of the Finnish manufacturing industry and its prospects. Mutual trust continues to gain importance as the disruptive forces of the pandemic have shaken the system and the need for greater adaptivity is high. Ilari Kinnunen of Sacometal, in turn, presented a project outline related to sustainable and reliable materials, precision casting, and the potential of virtual prototyping. Sacometal is open to collaboration and seeks partners for this project development.
Heikki Lahtinen of Limowa introduced their work as a logistics network spanning all areas from intralogistics, e-commerce, and warehousing to logistics-focused educational institutions. Jere Mattjus of JTA Connection showcased their experience with collaborative and autonomous mobile robot systems. Their pilot case with ST Koneistus showed how JTA Connection has integrated automation with factory-level material flows. This could also be the theme of a new project in collaboration between the MEX Finland and Intralogistixx communities.
At the conclusion, discussion turned to MEX Finland's action plan for the next year. The coming OSME project and the collaborative development of a logistics initiative are leading themes for 2022 alongside other member-initiated projects. In addition to the spring and autumn meetings, a MEX Forum is planned for the beginning of summer.
The joint Autumn meeting was packed with interesting presentations and insights form a very diverse set of highly skilled professionals. While times for further discussion during the event was unfortunately short, we left with our heads full of inspiration for the coming year of collaboration within these great communities.
Many Thanks to all participants for making this Autumn meeting a bright spark on a grey November day.
For more information regarding the meeting as well as MEX Finland and Intralogistixx communities, please contact Niklas Koski (niklas.koski@synocus.com, +358 44 2988 909).